The U.S. government's call for uranium resulted in the establishment of the Graysill Mine in the rugged San Juan Mountains of Colorado. The Graysill mine operated from 1945 until 1953. At its peak, the Graysill area supported 450 working claims, but shipped only about 3,000 tons of ore a year to the mill in Durango. The mill separated "red cake" (vanadium) from "yellow cake" (uranium). Some of the Durango yellow cake was used in the development of the first atomic bomb. Miners always faced harsh living conditions, but this "modern mining" added a new danger--- odorless, tasteless, radioactive radon gas. Only a scant 20 men endured the bitter winters and radon gas to mine here throughout the year. The area is well secluded and not far from a small lake on the west side. The road from the west is shorter and in better contition than the road from the East.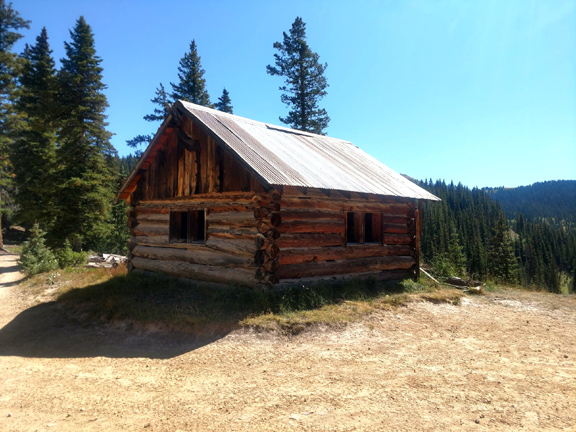 This is the only standing building remaining at the Graysill Mine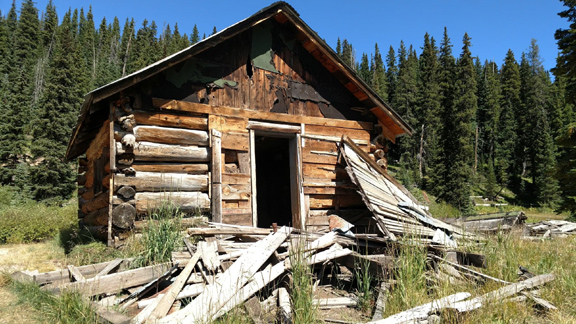 This is a rear view of the same building.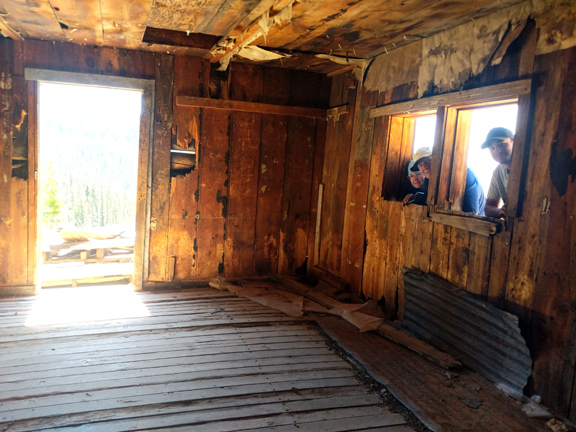 Jennifer, Steve & Tristan look through the window at the interior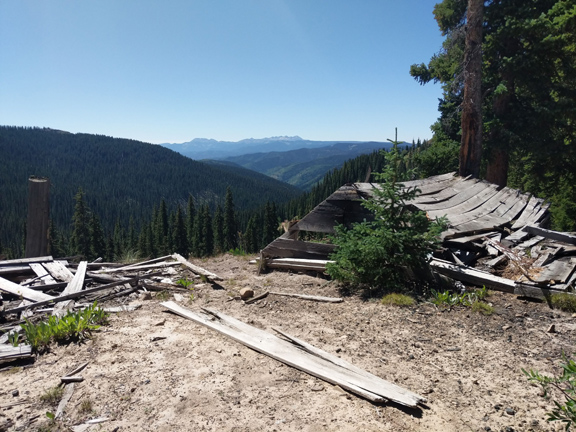 Remains of other buildings